This is the first top I've ever sewn. I started out sewing skirts, then graduated to dresses. After I'd done dresses for awhile, I decided to try a top. It's just a dress without the skirt, right? :)
I used NewLook 6808. I made view C, because I fell in love with the bow, but I extended the sleeves a bit.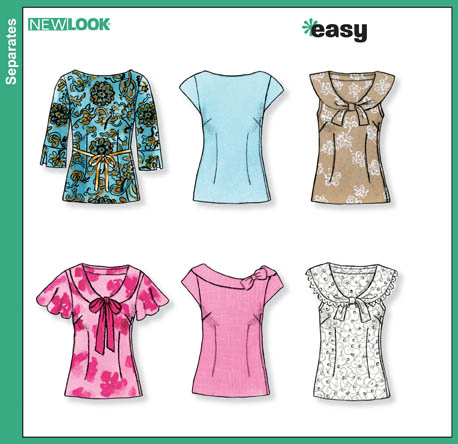 It's a bit long, and I haven't yet decided if I like that or not. I think I like it long when I wear it with jeans, but would prefer it shorter when I wear it with a skirt. I may yet shorten it. We'll see.