I made this pink and gray dress for a wedding this summer.

I used Simplicity 2591, a pattern which I think I'll definitely use again sometime. So many possibilities!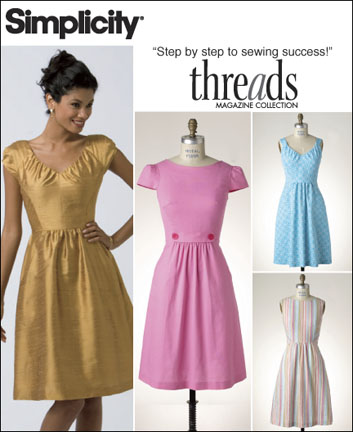 Here's a picture of it on, since it's not quite the same on a dress form as on an actual person (though, I don't love being in these pictures...anyone else also have to have your less-than-skilled-at-photography husband take all your pictures?) I styled it with my
pink and gray necklace
, a pretty gray cardigan from Target, as well as my favorite gray pumps, also from Target.
I'm really liking this dress. It's comfortable, flattering, really cute, and has huge pockets. And, you know I love pockets! :)